MCAT Prep - In Person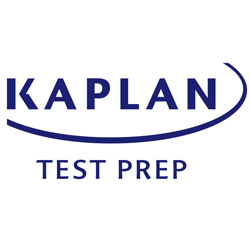 Description
The In Person option is your perfect blend of in-class instruction with our expert MCAT faculty and comprehensive resources for out-of-class, realistic practice.
Related College Test Prep Listings
MCAT One On One Private Tutoring
Do you learn best in a one-on-one, face-to-face setting? MCAT Private Tutoring offers the most personalized preparation available with an expert tutor guiding you through a program customized especially for your particular needs and goals. It's the ultimate way to score higher...
more
MCAT Prep - Live Online
Kaplan's live, instructor-led online courses provide the benefits of a classroom experience with the flexibility of attending from wherever you are...
more
MCAT Advanced - Anywhere™
Are you aiming for a top-tier medical school? If so, you'll need to master the most advanced content and critical thinking on the MCAT to get the top-tier score you need for admission. With MCAT Advanced ? Anywhere, the only course of its kind in MCAT prep, you'll work with a...
more
MCAT Prep - In-home
Looking for MCAT help on your schedule? Varsity Tutors connects you with subject-matter experts who can work with you directly in person at the location of your choice—the library, a coffee shop, or right in your own home: whatever is most convenient for you. Our educational d...
more
MCAT Prep - Self-Paced
Want test prep on your terms? Prefer working on your own from home? With Kaplan's Self-Paced online courses, you can work at your own place, at your own pace—wherever you are, at whatever time suits you...
more